Embrace Blockchain With Confidence
Overview
Geeq is a multi-blockchain platform secured by our Proof of Honesty protocol™ (POH), safe enough for your most valuable data, cheap enough for IoT, and flexible enough for any use.
Unsurpassed Security
Geeq has developed a proprietary protocol called Proof of Honesty™ that provides the security necessary for large scale, decentralized commerce.
Built to Last
Geeq is built, from the ground up, to provide foundational security for a bright, unending future. Individual blockchains can be customized for: Efficiency and low costs, flexibility of applications and smart contracts, interoperability and federated systems, and upgrade paths for the quantum age.
Everyone Wins
Geeq's entire ecosystem is designed to provide incentives for everyone to share in the new, open, and accessible digital service economy. Every action is voluntary; if you provide value, you will be paid; and Geeq's multi-chain platform means you can vote with your feet.
Roadmap
2017 – Conception
Founders concept
Research project
Geeq conceived
White Paper 1.0
2018 – Company
Preliminary patent application
Geeq launched as an Ontario Corporation
Stabilized-token mechanics
Technical Paper and Tokenomics 1.0
2019 – Technology
Network platform specifications
Prototype-Production code staging
Technical Paper v2.0 and Tokenomics v2.0
Build 1 – Foundational build
2020 – Launch
Build 2 – Application layer
Geeq Dapp Prototype Development
Build 3 – Security Build
Build 4 – Ecosystem Build
2021 – Adoption
Geeq Platform – Main-net
Commercial Implications
Commercial Adoption
Consumer Adoption
2022 – Scale Up
Geeq MicroCommerce Escalates
Competitor Comparison
PoH
Geeq
PoW
(Bitcoin, Ethereum)
PoS
(Algorand, EOS)
Public DAGs
(IOTA)
Private PoA
(Ripple, VeChain)
Private DAGs
(Hedera, Hashgraph)
BFT
99%
50%
33%
33%
33%
33-50%
Edge Security
Yes
No
No
No
No
No
Sybil-Proof
Yes
No
No
Depends
Yes
Yes
Wealth-Proof
Yes
No
No
No
Yes
Yes
Nation State-Proof
Yes
No
No
No
No
No
Anonymous
Yes
Yes
Yes
Depends
No
No
Trustless
Yes
Yes
Yes
Depends
No
No
Key Features
Proof of Honesty Protocol™
99% Byzantine Fault Tolerance
Edge Security
Limitless Scaling
No Mainchain
Low Cost
Innovative Tokenomics
Patent-Pending Technology
Token Allocation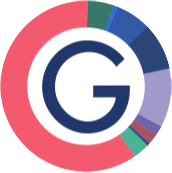 Unissued Supply 59.38%
Pre-Round 2.22%
Unlocked-Round 0.4%
Customer Acquisition 3%
Marketing 9%
Founders 7%
Advisors 5%
Team 11%
Floating Liquidity 2%
Hybrid Seed Round 1%
*59.38% Unissued Supply
If any release, none will be minted until 6 months after the TGE.
All releases will be well communicated.
Token Release Schedule
0.4% Unlocked-Round
$0.25 with no lockup or vesting period.
1% Hybrid Seed Round
$0.25 and locked for 6 months after TGE.
2.22% Pre-Round
$0.18 released over 3 months.
2% Floating Liquidity
Will be released over 6 months.
3% Customer Acquisition
Will be released over 6 months.
5% Advisors
Locked until a successful mainnet is launched, estimated: 1 year after the TGE. Then vested for 12 months.
7% Founders
Locked until a successful mainnet is launched, estimated: 1 year after the TGE. Then vested for 12 months.
9% Marketing
Locked for 6 months, then vested for 24 months.
11% Team
Locked for 1 year, then vested for 12 months.
Founders, Team Members, and Advisors
Ric Asselstine
Chief Executive Officer and Founder
John Conley
Chief Economist and Founder
Stephanie So
Chief Development Officer and Founder
Lun Shin-Yuen
Chief Architect and Founder
Hans Sundby
Head of Crypto
Disclaimer
The details of the rounds, liquidity and monetary policy, tokenomics and distribution may change depending upon conditions in the current regulatory, financial, and legal environment, agreements with liquidity providers, coding and other technical considerations. New information will be published here. Tokenomics and distribution will not change following the conclusion of the pre-round allocation.
If you are an Accredited Investor who is interested in subscribing to the pre-round allocation, please contact Geeq Corporation's Head of Crypto, Hans Sundby, by clicking below. Contact Hans Sundby