By: Geeq on Oct 31, 2019
Geeq joined forces with GameofBitcoins to host an AMA, and boy did we ever receive questions from both of our communities!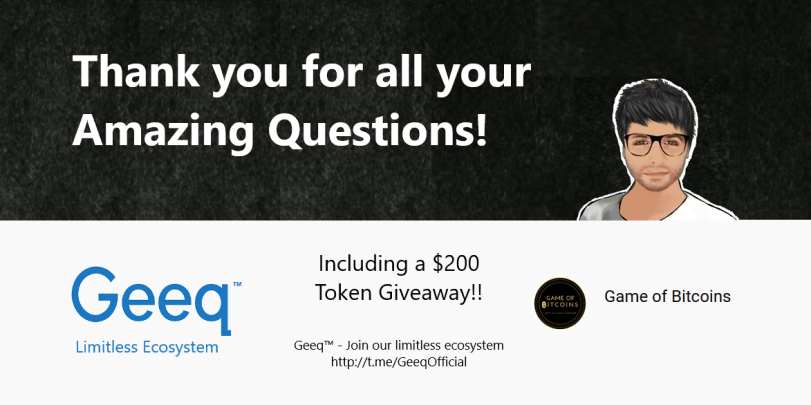 The top 10 questions were awarded 80 $Geeq apiece and the questions and answers are recapped in our Explainers.
Thank you very much to Gameofbitcoins. He regularly covers various topics relating to cryptocurrency news, tutorials, analysis and ICO reviews. We enjoyed the opportunity to explain how and why Geeq's new Proof of Honesty (PoH) protocol is a game changer for the Internet of Things (IoT) as well as businesses in various fields that require a low cost, secure scalable solutions to grow.