See how far we've come
…

and where we are going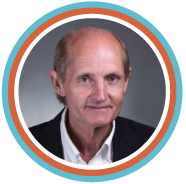 We are passionate about public blockchain, and about how our unique technology can drive generational change. Geeq is pushing toward our goal of a fully accessible, blockchain platform with an incremental strategy that leverages private instances as testing grounds to hone our services while building our user base at the same time.
Knowing the real world is full of uncertainties, our roadmap focuses on practical milestones without artificial deadlines. We are focused on results: building a robust, powerful, and secure technology from the ground up. Geeq's protocols sidestep major obstacles and criticisms of existing blockchain projects, giving us the opportunity to win over the mass market. Our practical approach, rooted in real market demand, enables us to leapfrog competitors as we drive aggressively toward adoption.
Geeq Founding CEO and Chairman of the Board
Ric Asselstine
Roadmap
We are always working
Join us as we strive to explain how Geeq has evolved, which features have been added, and why each step takes us logically straight toward public mainnet.
Please explore the content linked above and below. We are always adding more.

Founders connect
+
The Geeq Project
+
Patent application – Geeq's information and communication technology
+
Geeq Corporation established
+
Technical paper
+
Stabilized-token paper
+
Validation for Geeq Pay
+
Token launch as Geeq ERC-20
+
Patent application – hash-locked accounts
+
Micropayments
+
Application payloads
+
Geeq Data application
+
Geeq Data block explorer
+
Geeq Data APIs
+
Run dedicated environments
+
Launch private instances
+
Application ledgers
+
Fungible token mints
+
Multi-signature accounts
+
Multi-user permissions
+
Decentralized collaboration engine (DCE)
+
Atomic swaps and hash-locked accounts
+
Network and systems operations
+
$Geeq cross-chain interoperability
+
Specifications for node clients
+
Specifications for wallets
+
Hardware wallet
+
Code libraries
+
Documentation
+
External audits
+
ERC to GEEQ token swap
+
Point-of-sale crypto payments