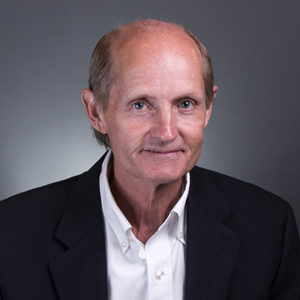 Chief Executive Officer and Founder
Terepac IoT and The Geeq Project
For Ric Asselstine, building out GeeqChain and its flexible platform will be viewed from the future as an inevitable, timely step in Ric's life-spanning habit of bringing disruptive innovations to market.
Up close and in his own time, Ric is a true visionary who has been attuned to the potentials of technology since his first start up in internet search software in 1995.  Ric went on to cofound Terepac Corporation, a company originally positioned to develop advanced electronics miniaturization techniques for elegant, inexpensive instruments, which naturally evolved to be (and continues as) an early and successful entrant in the Internet of Things space.
It was about the time Ric fit all the pieces of IoT together, that he saw blockchain coming down the road.  As an enterprise solutions guy, Ric realized existing blockchain methods were neither secure nor affordable enough to do what they should.  Unwilling to settle for blockchain with holes, he reached out to John to invent the missing pieces, and GeeqChain was born.
Geeq is beyond fortunate to have such a seasoned executive as Ric.  Ric has the talent for pulling together the right people, and the patience and know-how to navigate all the legal, financial, regulatory, and jurisdictional hurdles required to bring GeeqChain from inception to world-wide adoption.  There is no "can't" in Ric's vocabulary.  It's all about "what we can and will do, but let's be smart about it and change the world".
Ric is a graduate of Wilfrid Laurier University (BBA), University of Windsor (MBA) and is the CEO of Geeq Corporation and its parent company, Terepac Corporation.
Chief Economist and Founder
Vanderbilt University and The Geeq Project
John P. Conley is an expert in game theory, mechanism design, mathematical economics, and public economic theory. He began his career in the Economics Department at the University of Illinois, where he was promoted to full professor, and eventually moved to Vanderbilt University. John has been a visiting professor at Harvard University, Boston University, Université Paris 1, and Academia Sinica, Taipei.  He founded and continues to edit two academic journals and has long been active in the open access research community.
For the last ten years, John has focused his research on the economics of information and communications technology. Understanding the economics of the Internet, cloud computing, open and closed source software, Software as a Service, connected devices, etc. required him to develop a strong expertise in computer science, network and communications protocols, cryptography, and information theory.
John spent the 2016-2017 academic year as a Visiting Researcher at Microsoft Research in Redmond. He began working on projects involving biometrics, privacy, and the game theoretic aspects of WiFi, PCS, and other radio protocols. In late 2016, he started to explore blockchain as a possible tool to help with these projects.  He quickly came to realize how vulnerable existing blockchain consensus protocols based in algorithmic game theory were to attack and manipulation. This led him to explore how economic mechanisms could be combined with elements of information theory and network protocols to produce distributed ledgers with a security guarantee that was really trustworthy. The result was a new consensus protocol called Proof of Honesty ™ which became the foundation of GeeqChain.  John also developed the Geeq Project's innovative algorithmic monetary policy which makes GeeqCoin the first smart contract stabilized token.
John is a graduate of the University of Chicago (B.A.) and the University of Rochester (Ph.D.). He enjoys cooking, woodworking, classic cars, and long walks on the beach.
Chief Development Officer and Founder
A co-creator of the Geeq validation protocol, Proof of Honesty, Stephanie So is an economist and policy analyst by training. She has always worked to integrate her domain expertise with advances in the technology sector. In 2001, Stephanie was the first to use data mining and machine learning on social science data at the National Center for Supercomputing Applications. In 2003, she was the first economist certified to use the national Pediatric Health Information Systems database. Stephanie started modeling distributed networked processes in health care and patient safety in 2004, and she developed a home visit scheduling and notes management system in 2013. She has most recently turned her focus to blockchain.
The common thread throughout Stephanie's career is her interest in the challenges of people struggling to solve joint optimization problems in the face of physical and/or mental adversity—and how those people might be aided by access to technology. She holds strong convictions that GeeqChain can be used to align incentives for people and organizations of all types, to improve health, well-being and efficiency. This is why she is working tirelessly to ensure GeeqChain will work securely for everyone, under any circumstances.
Stephanie is a graduate of Princeton University (A.B.) and the University of Rochester (M.A., M.S., Ph.D).
Pet peeves: Changes to the original food pyramid
Wishes she had: Rhythm
Chief Technology Officer and Founder
Darryl has been coding professionally since 1993 (and as an amateur since he was 12). As the CTO of Terepac Corporation, he has been developing IoT solutions long before IoT was even a term. Darryl has learned how to take a research project and turn it into a successful commercial product. He led the engineering team at Terepac, overseeing the scale-up to mass production, the development of the hardened firmware, and the architecture and development of a full-stack IoT solution and software platform.
Darryl is experienced in hiring and managing teams to solve technological problems and has worked on projects for many companies over the years including Dell, Xerox, Intel, GM, Bell Mobility, AmEx, and the Bank of Montreal.  He is skilled in a variety of languages and environments such as PHP, NodeJS, Golang, Solidity, IoT MQTT, MongoDB, and RESTful API. Darryl understands the value of structuring projects as logical subsystems and keeping teams on track and coordinated. He also sees the foundational importance of testing and quality assurance and, in particular, making sure that software, hardware, and network elements work together as a robust system in addition to functioning correctly as separate elements. Darryl's exploration of blockchain began in 2016.  He believes that highly scalable and fast blockchain applications will enable a whole new generation of IoT solutions and will help them to go mainstream quickly.
While management and leadership are necessary for any project to succeed, Darryl believes that community is also essential. He is active on GitHub, has taught programing and developed certificate programs at a local college, headed a PHP user group in Toronto, and participates in many other outreach and educational activities. In the case of GeeqChain, Darryl will oversee the development of common code libraries, make sure that the architecture and other aspects of the project are well-documented, and work to make connections between the Geeq Team and the broader community of developers and enthusiasts.  Blockchain is a tool that can empower, protect, and create new possibilities in a variety of ways. Helping developers produce creative and innovative applications and making the potential and power of blockchain clear to users is part of the core mission of the Geeq Project. Darryl also likes boating.
Technologist and Entrepreneur
Lun is a Silicon Valley technologist and entrepreneur who began his career as the third engineer at Intuit.  Between 1988-2017, Lun's job positions were described variously as "Head of Engineering", "CTO", and "Principal Software Engineer".  He was instrumental in leading development during the high growth early stages of Career Central, Paycycle and Intuit/Quicken.
Lun enjoys the excitement of working through the development process and the thrill of the rapid scale up in companies' life cycles.  At Intuit, he found it profoundly rewarding to deliver a financial software program built for ordinary individuals that was then adopted by tens of millions of people.
Lun oversaw the expansion of Quickbooks into their international versions and keeps the needs of both end users and businesses in mind as he works to provide complete solutions in the technology space.
Lun brings rich and deep technical expertise in areas that range from cloud infrastructure to mobile platforms in the fintech space.  His proven experience in providing innovative, user friendly services in secure computing environments makes him a key asset as Geeq's Lead Architect.                                
Lun attended the University of California at Berkeley (B.S. in Electrical Engineering and Computer Science) and Stanford University (M.S. in Computer Science), which evidently gave him a lifelong love for ultimate Frisbee.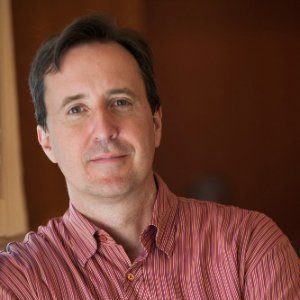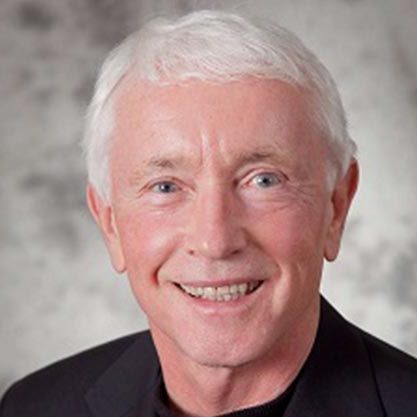 Wilfrid Laurier University